Welcome to the Insurance Center of Salem
A full service insurance agency committed to offering the highest quality home, auto, life, and commercial insurance products. We are your neighbors and offer a team of professionals that stays focused on your needs. We work with well regarded regional and national insurance companies that we have found to be both financially sound and have shown a dedication to providing service of the highest caliber.
The Insurance Center of Salem is also an independent agency, so you can rely on us to search and find the coverage you need at the most competitive rates available. We invite you to take some time while you are visiting us here online at the Insurance Center of Salem to explore our website. You will find more in-depth explanations for the insurance coverage we have available, as well as a number of helpful and informative pages to peruse.
About Us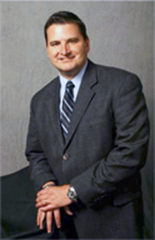 At the Insurance Center of Salem we are a local family owned independent full service insurance agency dedicated to both educating and providing our clients with the quality insurance that they need while always offering friendly and personal service to each and every individual, as well as the respect they deserve.
We have over 3 decades of combined insurance experience serving Salem and the surrounding area and we specialize in personal lines of insurance such as home, auto, and life insurance…and commercial lines of insurance for businesses.
The Insurance Center of Salem services Salem and surrounding areas including Lisbon, Leetonia, Columbiana, Mahoning, Portage, Stark and Carroll counties. We look forward to working with you at the Insurance Center of Salem where you'll find quality insurance for less.